The Boston Terrier is a family companion that thrives around humans. They are a generally very happy dog with an excitable nature and makes an excellent pet to all, even first-time owners.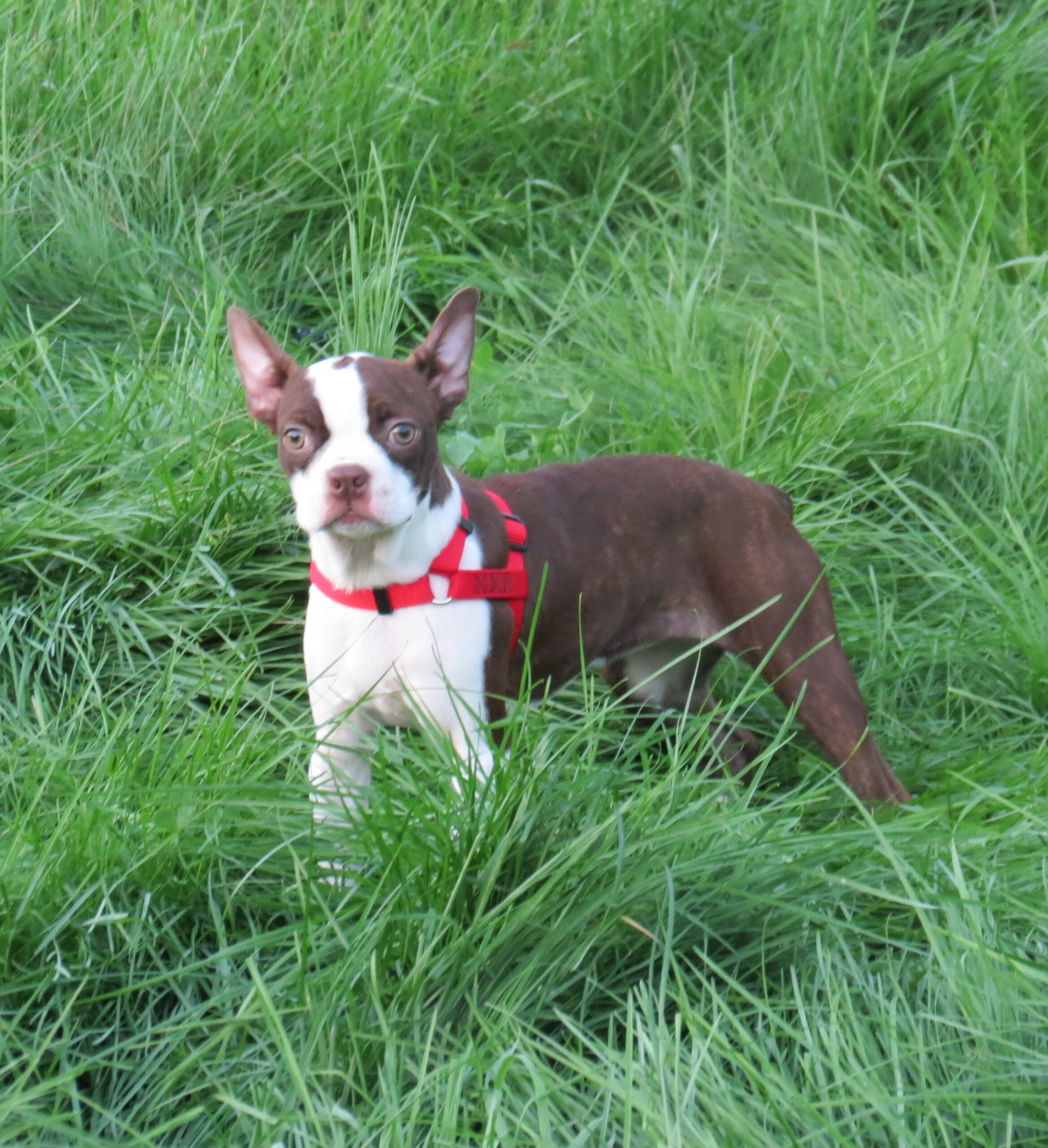 Boston Terriers are highly affectionate dogs who get along with all members of the family in just about any type of home, even apartments. However, these playful pups also need plenty of exercise. If you can give your dog lots of love and physical activity, you'll have an adoring and loyal best buddy.The Boston Terrier's small size and lively, affectionate nature make him a great family pet and companion. They love children and amuse people of all ages with their antics and unique, appealing expression. They are especially good companions for older people and apartment dwellers. Although gentle and even-tempered, they can have the spunky attitude of their terrier ancestors.
The deposit to reserve a puppy is $300, and will be part of the total cost of your puppy. (Deposits are nonrefundable, but always transferable to another puppy.)
Sold with Spay / Neuter Contract

Healthy, Vaccinated, & Ready for Cuddles!
All puppies are Vet Checked, Vaccinated and Dewormed. All puppies are sold with a Spay and Neuter Contract.
We feed Inukshuk Professional Dog Food to all our puppies.