This affectionate little dog is happy and friendly and with its small size, it would make a great lapdog or house pet for any level of dog owner, in any size of living space. It has a long flowing and silky double coat that is usually groomed to perfection.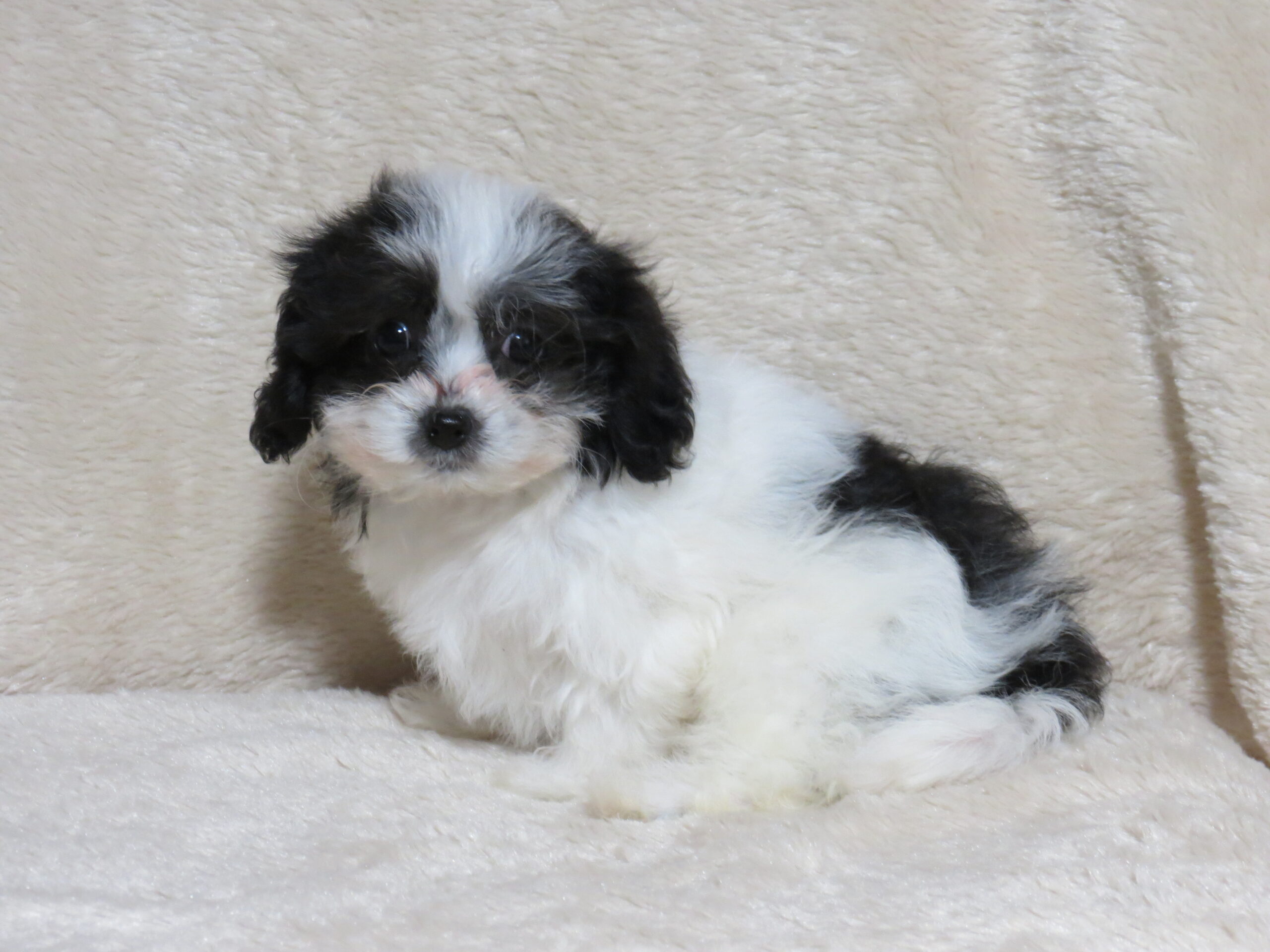 The name "Shih Tzu" means little lion, but there's nothing fierce about this dog breed. This pooch is a lover, not a hunter. Bred solely to be companions, Shih Tzus are affectionate, happy, outgoing house dogs who love nothing more than to follow their people from room to room. Since ancient times, they've made themselves comfortable on the laps of people from all walks of life, even emperors! If you're looking for a small best buddy who who can adapt to apartment living, join you on the couch for cuddles, and shower you with unconditional love, this may be the dog for you. Shih Tzus love nothing more than to meet and greet friends and strangers alike. Count on a Shih Tzu to make friends wherever they go.
The deposit to reserve a puppy is $300, and will be part of the total cost of your puppy. (Deposits are nonrefundable, but always transferable to another puppy.)
Sold with Spay / Neuter Contract

Healthy, Vaccinated, & Ready for Cuddles!
All puppies are Vet Checked, Vaccinated and Dewormed. All puppies are sold with a Spay and Neuter Contract.
We feed Inukshuk Professional Dog Food to all our puppies.